Hydraulic motors engineered for power and performance
Hydraulic motors engineered for power and performance
One fact applies to all industries and applications: the growing need to produce faster, more reliable, higher quality products. This highlights the importance of industrial hydraulic drives. For operations to be as productive as possible, control of speed and torque in relation to the process is critical. This determines the efficiency of your manufacturing and can help save your business unjustified costs in terms of energy use and product life cycle. Rexroth Distributor offers machines and systems of any size that are economical, accurate, safe and energy efficient.
A range of hydraulic drive solutions
The need to produce better materials faster puts direct drives of industrial hydraulic motors in the spotlight. Controlling speed and torque in relation to the process is crucial for operations to be more productive since they have a significant impact on quality, efficiency, controllability, and reliability.
Customers can get the most recent hydraulics, electric motors and controls, gear technology, linear motion, and assembly technology from a single source with our selection of industrial items.
Rexroth A10FE Axial Piston Motor Series 52
Rexroth A10FM Axial Piston Motor Series 52
Rexroth A10VE Axial Piston Motor
Rexroth A10VER Axial Piston Motor
Rexroth A2FE Axial Piston Motor Series 6X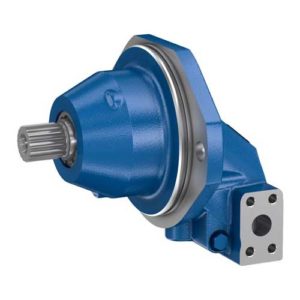 Rexroth A2FE Series 70 Axial Piston Motor
Rexroth A2FM Axial Piston Motor Series 70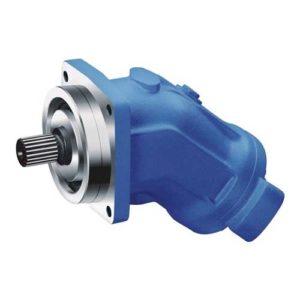 Rexroth A2FM Series 6 Axial Piston Motor
Rexroth MCR-F Radial Piston Motor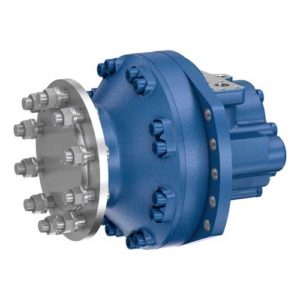 Rexroth MCR-C Radial Piston Motor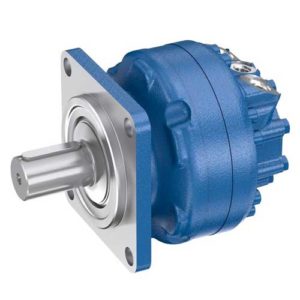 Rexroth MCR-D Radial Piston Motor
Rexroth MCR-E Radial Piston Motor
In the field of industrial machinery and automation, the name "Rexroth" is a lighting of innovation and reliability. At the heart of its technological marvels is the Rexroth hydraulic motor, an important component that has been instrumental in increasing efficiency, power and precision in many industries. This innovative piece of engineering has reinvented the way machines work, providing unparalleled performance and durability.
Rexroth, a Bosch company, has been a driving force in the hydraulics industry for decades. With a commitment to providing cutting-edge solutions, their hydraulic motors have earned a reputation for exceptional quality and performance. The Rexroth hydraulic motor is no exception and organize the brand's spirit of excellence.
At the heart of this innovation is a combination of advanced engineering principles and state-of-the-art manufacturing techniques. Rexroth hydraulic key feature complex designs that improve fluid dynamics, resulting in a smooth transfer of hydraulic power into mechanical power. This translates into precise motion control, allowing machines to perform complex tasks with the highest precision.
One of the outstanding features of the Rexroth hydraulic motor is its workability. These motors come in a wide variety of configurations, allowing them to serve a wide range of applications. From heavy-duty industrial machinery to mobile equipment and everything in between, Rexroth hydraulic motors integrate seamlessly and improve performance across a variety of industries.
Durability is the hallmark of Rexroth's engineering prowess, and their hydraulic motors are no different. These engines are designed to withstand the harshest conditions, including temperature extremes, high pressure, and heavy loads. Not only does this durability ensure longevity, but it also reduces downtime, resulting in increased operational efficiency.
Efficiency reigns supreme in today's fast-paced industrial landscape, and Rexroth hydraulic drives play a critical role in achieving it. By converting hydraulic energy into precise mechanical motion, these actuators reduce wasted energy, making operations more profitable and environmentally friendly. Improving power transmission also reduces machine component wear, further improving equipment life.
The influence of Rexroth hydraulic motor is felt in various industries. In manufacturing, these drives help streamline production lines, resulting in higher productivity and better product quality. Construction crews equipped with Rexroth hydraulic motors gain the ability to handle heavy loads with dexterity, ensuring construction projects stay on track. Additionally, in renewable energy, these actuators facilitate the precise movement required by solar tracking systems and wind turbine installations.
Maintenance is often a major concern in industrial settings. Rexroth addresses this concern by incorporating smart design features into its hydraulic actuators. Improved sealing technology reduces the risk of fluid leakage, reducing the need for frequent maintenance interventions. This not only saves time and money, but also promotes a safer work environment.
The Rexroth hydraulic motor is a testament to innovation, engineering excellence and adaptability. Their complex design, durability, efficiency and versatility have cemented their place as a cornerstone of modern industrial operations. As technology continues to evolve, Rexroth remains at the forefront, pushing the limits of what hydraulic actuators can achieve. Whether you drive heavy machinery, enable precision motion or contribute to sustainable energy solutions, the Rexroth hydraulic motor is undoubtedly the driving force behind progress in the industrialized world.